ANYA'S MOTHER'S DAY GIFT GUIDE ON HOME AND FAMILY
I am showing you the hottest gifts for any Mom this Mother's Day. See all the products below and you will have no reason not to get Mom the perfect gift!
For the Mom who needs a fashion boost and loves versatility
Hipknoties is one garment you can style 30 different ways! Purchase one for mom at www.hipknoties.com and see video tutorials on all the ways you can style this garment!
For the Mom on the go
Foxy Vida has the tote for all moms who want one bag to carry everything in. Check out The Satchel Tote online at www.foxyvida.com and receive 20% off with code HOMEANDFAMILY.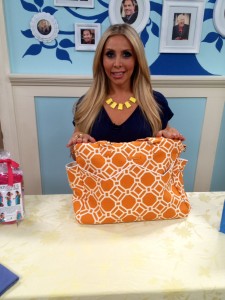 For the healthy Mom
Pasta Chips are the perfect gift for the mom who loves health conscious snacks and entertaining. These chips have 20% less fat than pita chips, have no GMO, and come in 5 flavors. Use code HOMEANDFAMILY for a 20% off discount online at www.pastachips.com.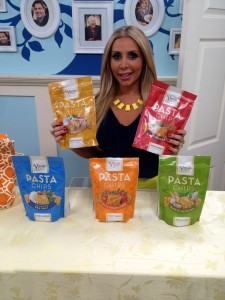 For the Mom who is always taking the family photos
#TheSelfie from Gabba Goods is a great gift for Mom this Mother's Day. It's so easy, even a baby can do it. Get the whole family in on the fun! Buy one for mom now at www.gabbagoods.com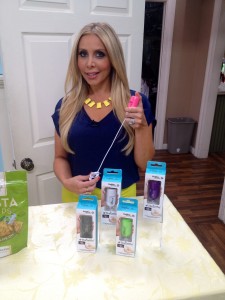 For the Mom who wants to make a statement
Dabby Reid has their spring collection out now and I have found my favorite necklace. The "Kylie" necklace comes in six fun colors and is available online at www.dabbyreid.com From now through Mother's Day receive an extra 25% off the entire site with code HOMEANDFAMILY.
Check out the link below for my complete Mother's Day segment!
http://www.hallmarkchannel.com/homeandfamily/episodes/2144