Styled By Anya
Styled By Anya, Inc. has many styling services based on your needs, budget and lifestyle (and how much of a fashionista you want to be!)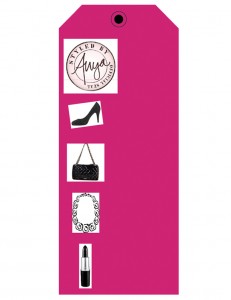 The unique Styled By Anya styling tag system will change your life! The team will evaluate your wardrobe from your dresses to your shoes and all that's in between. By filing out our one-of-a-kind tags, Styled By Anya will leave you with instructions of what to wear with each item in your closet so that you never say the words "I have nothing to wear!" ever again.
Styled by Anya will come and evaluate  your closet on your time! By organizing and implementing a system with new hangers, a new organization system, and a new look you will feel like a new person every time you look at your closet!
Feeling disorganized? Styled By Anya will come to you with the tools you will need to take your closet from drab to fab! The Styled By Anya closet redesign team will make sure your closet is functional and gives you the peace of mind of making sure everything is in the right place and organized!
Events: Weddings, Bridal Showers, Baby Showers
Styled By Anya doesn't stop at your wardrobe and closet! The team will make sure your wedding, bridal or baby shower is perfectly planned from top to bottom. You will not have to worry about a thing when it comes to your big day! From the groom's pocket square to the centerpieces, Styled By Anya will provide will everything you will need to make your event memorable.
Styled By Anya will make sure when you bring home your little one, his or her nursery is perfectly put together to your liking. The team will consult with you and design the nursery of your dreams – and on your budget!
With Styled By Anya's multitude of contacts, you will have VIP access to the best of the best! From boutiques to department stores, the team will make sure you are covered from head to toe. And  of course, we won't take you anywhere that doesn't have the Styled By Anya official seal of approval!
Moved to a new town? Feeling lost? Styled By Anya will act as your concierge and will set you up with your own network of people based on your budget and your needs! We can consult with you about your make-up, hair and any lifestyle needs! This service involves evaluating your lifestyle and provides with you with services such as a hair stylist, tanning salon, or teeth whitening no matter where you live and no matter what kind of budget you're on! We wouldn't recommend anyone that didn't have the Styled By Anya official seal of approval!
Contact us today for a closet evaluation, a Styled By Anya tag system brochure, or to sign up for a virtual styling experience where you can send photos to Styled By Anya of one item of clothing and we can turn it in to one outfit!